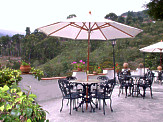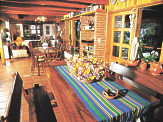 In the mainroad of La Colonia Tovar, is located this wonderful Inn, which is considered by many people, the unique 5 stars Inn in Venezuela. A very welcoming place, lovely decorated, excellent food and a magic atmosphere.
Services of the Inn
· 11 Rooms with hair dryer, cable TV and others amenities
· Restaurant
· Bar with Karaoke
· Conference Hall with capacity up to 30 people
· Audiovisual Equipment Support
Prices per person, per night. Breakfast and dinner are included. Tax are included.
Children untill 03 years old Free, children of 03 - 12 (50%).
These rates are valid only for reservations throught this reservations center
These rates are valid only for banking deposit in cash, checks or wire transfers.